High Performance, for everyone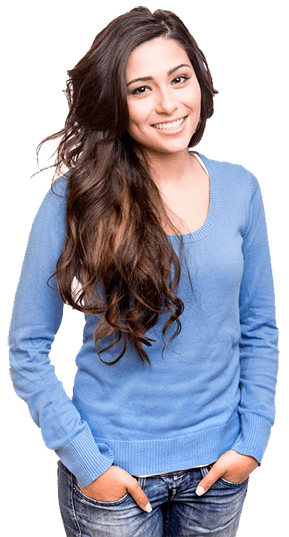 CSM is a self-paced online course that builds High Performance competencies:
math and literacy critical for work and life
the ability to use those math and literacy skills to solve real-world problems
the ability to learn new skills on your own
execution of those skills with care and persistence, with an intention to excel
a deep-seated belief in your ability to succeed, which allows you to do all the above
These High Performance competencies are among the most important factors for success in all that you do -- in school, college, work or life -- yet many students fail to develop them in high school. CSM is a single, inexpensive, engaging course, packed with next-generation technology that builds these essential performance competencies.
High Performance is useful for everyone. The same CSM Course is taken by both struggling and advanced high school students... and even by corporate managers with advanced degrees! Different people need different skills, but high performance is of universal value.
Learn more about High Performance.
For homeschool, CSM might be right for you if...
...you want to learn skills that really matter
CSM isn't about checking the box for this or that course, but about the skills and mindsets for life. Part of the promise of homeschool is the ability to pursue learning that has the potential for changing you in some real way. CSM isn't about doing one thing better, but rather about doing everything that you do, better.
"This course has made some profound differences in my educational and intellectual abilities. Now, I have more confidence in learning things that are new to me and figuring those things out on my own. This course has also taught me the importance of doing my work slowly and carefully while teaching me that there is no harm in going over all the processes more than one time."
...you struggle with math...
CSM uses advanced personalized learning that leads every student on a unique path that's right for them. CSM determines what you know and don't know, how you learn, and even how you're feeling (for example, it can detect your frustration). Working from there, learning is exceptionally effective, and CSM can bring students even with 5th grade math to college level skills.
"[My favorite part of CSM] is the fact that it forced me to keep trying even when my confidence had dropped. I normally would have given up and decided I'm bad at math, but it forced me and encouraged me to keep going and rewarded me when I finally figured it out!"
...or you're looking for an extra challenge
The same CSM course taken by struggling students is also taken by corporate managers with advanced degrees -- and they universally find it challenging and worthwhile! And CSM has free advanced modules that tackle advanced college-level critical thinking and problem solving skills.
...you want to get a head start on college with college credit
CSMlearn has agreements with many colleges to accept the CSM Certificate for college credit, and at some colleges it even satisfies the math you need for many college degrees. CSM is the most inexpensive, supportive way to start your college career, saving you $500-1500 in college tuition!
"CSMlearn made the process of completing the Quantitative Literacy requirement for my bachelor's degree absolutely painless. The course creates both a learning environment and an environment that guarantees success."
...you want to be ready for the workforce
CSM builds the High Performance skills and competencies that employers care about most in all employees, across industry sectors and positions. CSM is unique in both training and certifying some of the key aspects of the Common Employability Skills, the most-widely adopted framework.
"I think anyone looking at the CSM Course would immediately see that these skills are the same ones the energy [electric and gas utility] industry is looking for. We were excited to find so many of them included in one course and that results in a credential of value to our industry." Ann Randazzo - Executive Director, Center for Energy Workforce Development
...you want to learn together as a family
Teenagers and parents alike will find CSM challenging and useful, and family members can support one another through CSM. Parents can also use CSM for college credit, or share their accomplishment with their employers or on their resume.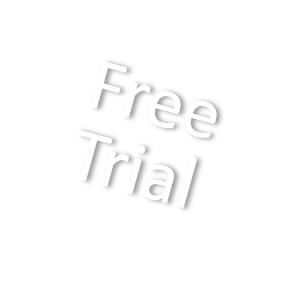 Try the first 10% of the CSM Course for free!
Register today, and be on your way to college credit, employability skills, and more!
CSM: groundbreaking innovation in personalized learning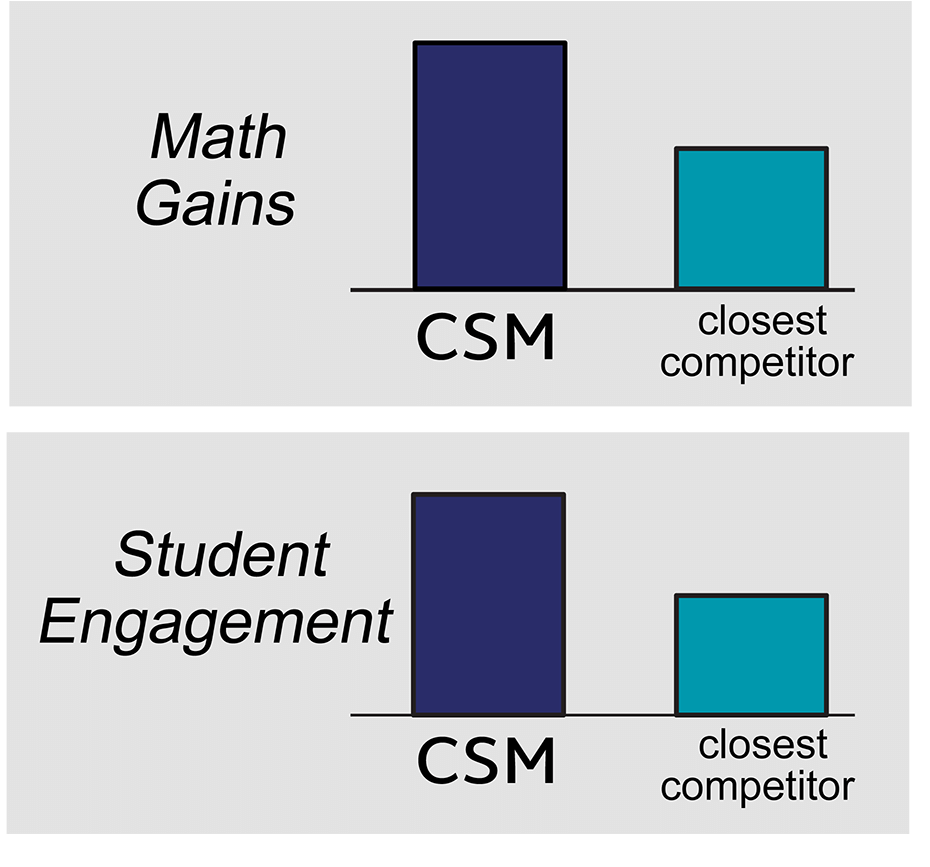 Top scores in a national study
In a
national research evaluation
against 4 leading competitors, CSM had the largest math and literacy gains, with the highest student engagement. Competitors included ALEKS from McGraw-Hill and MyFoundationsLab from Pearson.
Next-generation technology
Funded initially by the US Department of Education, CSM is the only adaptive learning system that simultaneously personalizes instruction in academic, how-you-learn, how-you-act, and how-you-feel domains. Behind the scenes, CSM responds to how a student tries to learn, their frustration levels, their learning strategies, and more to help develop High Performance competencies. Here are a few examples from CSM's hundreds of techniques.
CSM acts like a personal tutor
CSM detects and responds to students' specific mistakes. If a student is stuck, it will take them to another skill and bring them back later, rather than push relentlessly. And if CSM sees deeper gaps, it can take the student to instruction in skills as low as 4th grade math and literacy.
CSM builds a desire for excellence
The only passing grade in CSM is 100%. By achieving this, students develop strong attention to detail, learn what A-level work is, gain confidence in their ability to do A-level work, and experience the joy of mastery. All of these are essential to building an intention to excel.
CSM builds confidence
When a student masters a skill, CSM will tell them that they've learned something that, for example, only 35% of 4-year college grads and 15% of all adults can do. The numbers vary for each skill, but the lesson is the same: students learn that they struggle not because they're poor at academics, but because the skills are hard for everyone.
Learn more about the CSM Course.

The American Council on Education (ACE) is the major coordinating body for the nation's higher education institutions.
With CSM, you earn college math credit
...without the need for algebra
...at a fraction of the cost of most college courses
CSM has received a recommendation from the American Council on Education for 3 semester hours of quantitative reasoning at the baccalaureate level. Through this, colleges with over 400,000 students accept CSM as elective or math credit, and the CSM Certificate can be sent as a college-level transcript to any college. This credit can save hundreds of dollars on college tuition, while potentially satisfying some or all of a degree's math requirements without the need for algebra.
Learn more about the CSM and college credit.
CSM skills are valued in the workplace
CSM is aligned with Common Employability Skills -- the most widely-adopted framework for the skills that employers care about for all jobs. In fact, CSM has been taken by the CEO of Firehouse Subs and the Senior Vice President of Operations of a Fortune 500 manufacturing company.
"The CSM High Performance course and certificate addresses a core set of the Common Employability Skills that is directly linked to high performance on the job. It focuses on individuals being their personal best: Caring about what they do, pushing through failure, having high expectations for themselves, and following through."
— Valerie Taylor, lead author of the Common Employability Skills Framework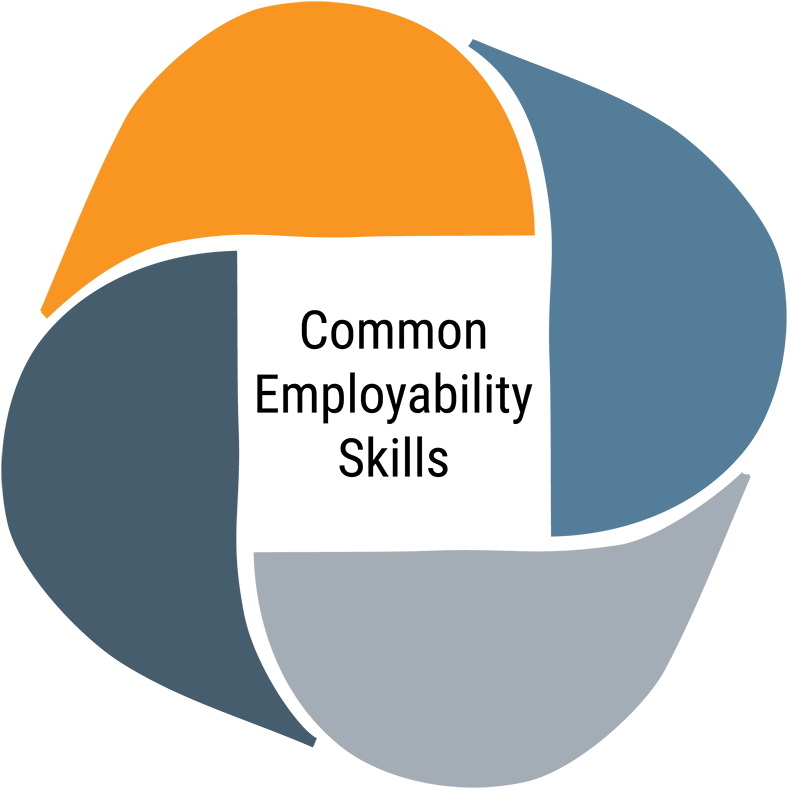 Career Strategies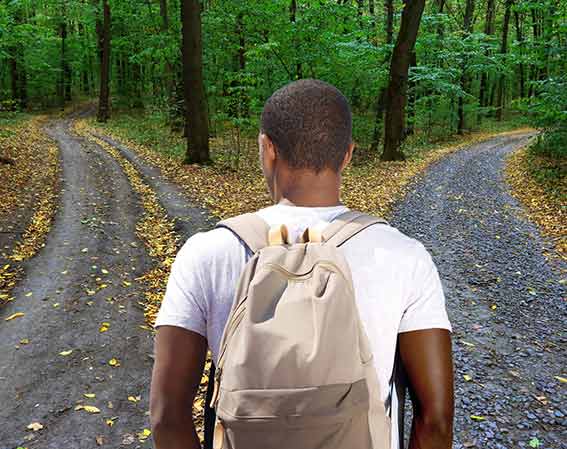 It doesn't matter what you've learned in school or college, if you make poor career choices. Yet in high school, students spend 4000 hours in academics, and on average get just 30 minutes of career counseling (and most get none!). CSM includes an optional course-within-a-course called Career Strategies that teaches the skill of lifelong career decision-making.
Career Strategies lessons include:
the difference between a job and a career
you should always be thinking about your career, and not just at transitions
careers are built from promotions, which are built from performance and personal and professional traits that you cbe developing every day
what a "living wage" is, and that this modest income provides enough income for near-maximal happiness and satisfaction in life
purpose doesn't come from your job, but rather purpose is what you put into your job
Learn more about Career Strategies.
CSM Expert Online Coaches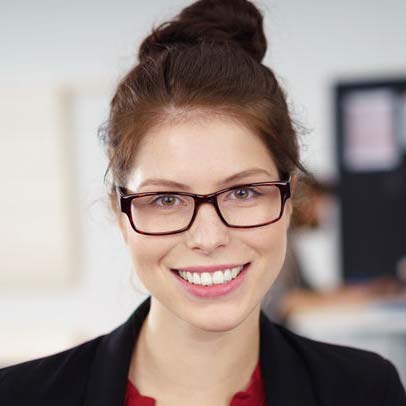 CSMlearn offers expert online coaches who provide help in developing learning strategies, persistence, attention-to-detail, and an "I'll knock it out of the ballpark!" attitude. Most people have never encountered a course like CSM -- it requires 100% correct answers to make progress, and the student must learn the math, literacy and problem solving on their own. CSM online coaches can ease students into this format, and have access to novel online tools that give them insights into key issues many students face, so that they can help students maintain steady progress.
The coach communicates by text, by a messaging service within CSM, and/or by phone, and sticks with students for as long as it takes to complete CSM. Through this communication, coaches help keep students on track, encourage them when their efforts flag, and give high fives on successes (and in CSM, there are many!).
Learn more about CSM expert online coaches.
Swipe to see other slides
From a teacher working with academically-challenged students

"The consistent feedback from teachers has been that CSM makes the students work hard - it doesn't let them off, and it doesn't let them guess. Yet instead of frustrating the students, they appear to enjoy working with it... The unanimous feelings of the math teachers involved in the program is that students are learning in ways they haven't before."

Survey Results

The following responses are from 18-24-year-olds who didn't complete high school. Astoundingly, on completing CSM, 30% of these students self-registered for an associate's degree, and 80% have either graduated or have multi-semester persistence (both of these numbers are many-fold national averages).

| | |
| --- | --- |
| I enjoyed working on CSM | 90% |
| CSM made me more careful in my other work | 93% |
| I am better at finding my own mistakes | 85% |
| CSM has made me feel better about my math skills | 86% |
| CSM makes me think harder than regular classes | 88% |
| I would recommend CSM to my friends and family | 95% |

Students who have struggled academically

"CSM definitely helped with confidence in learning and not being afraid to learn something new/something you could never figure out. I never been more motivated to learn."

"It makes me take some time out my day to do something to help me better my future."

"It has helped me to take my time slow down until I understand the steps to get a problem right."

"CSM changed me because it taught me not to give up when something gets hard, just take a moment then try again. It also taught me to have patience."
Pricing
$39
All of the following services are included for this single price
The CSM Course
The CSM Certificate, which is earned on completion of CSM, and which demonstrates having attained key employability skills
A transcript from the American Council on Education (ACE), which gains college credit at many colleges
The optional Career Strategies course
The optional CSM+ courses, that can be taken after CSM, and which teach problem solving and critical thinking skills, up to advanced college level
$99
CSM expert personal coach
Add a personal coach to ensure that you get past roadblocks and maintain progress, and gain the most out of CSM
Sign up for a 10% CSM discount
Enter your information, and we'll email you a 10% discount coupon for CSM.
You can also call us with any questions at (303) 862-7233 x800.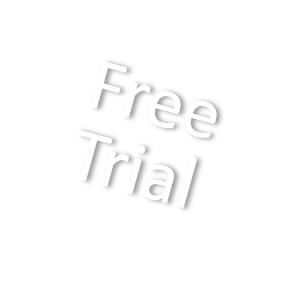 Try the first 10% of the CSM Course for free!
Register today, and be on your way to college credit, employability skills, and more!
Frequently asked questions
Click on any question to see the answer
For both high schoolers and parents
Most teenagers will finish CSM in 20 to 80 hours. CSM is highly personalized, and so the amount of time it takes will vary with academic skill level and English language fluency. CSM can be done either intensively over a few weeks or a few hours a week over months. Plan on spending at least 2 hours on CSM each week to ensure steady progress and gain "ownership" of your work.
CSM is a great fit for anyone 14 years (9th grade, or 8th grade for academically strong students) or older, including adults. The minimum required skill level is 5th grade math and literacy skills in English, but anyone can take it - many people who have taken CSM have masters degrees and still found it challenging and worthwhile.
CSM can be used on any internet-connected device, including computers, tablets, and smart phones. CSM is somewhat easier to use on larger screens and with regular keyboards.
CSM requires internet access, but requires very little data transfer and can work with low-speed service. Your progress is saved after every answer, so if your coverage is spotty, you won't lose work.
Yes! CSM is a college-level math course, and you can save hundreds to thousands of dollars on college tuition, and in some cases meet general education requirements in math without taking any algebra! This means that in some cases, with a CSM Certificate, you may not need to take any more math to graduate with an associate or bachelor's degree.
Visit the CSM and College Credit webpage to find out which colleges have agreements with CSMlearn to accept CSM for credit, and how to send a transcript to any college.
CSM can be very challenging, especially at the beginning, as students adjust to high expectations (you need to 100% of answers right) and the need to learn the skills on your own. Expert Online Coaches work closely with students to figure out how they learn best, keep them motivated and on track, and cheer on their accomplishments.
If the coach is online, they communicate with students in whatever the best way is for each student: text; messaging within the CSM Course; email; phone. Coaches check on student progress regularly, and stay in close contact.
For more information, see the later FAQ on "How do I work with the CSMlearn Expert Online Coach?"
CSM+ Courses are available for free after completing the CSM Course, and extend learning into advanced problem solving and critical thinking. In CSM+ Courses, you learn incrementally by doing, with hints if you get stuck. CSM+ Courses cover an extremely broad range of topics, and are interesting, fun, and strengthen the performance competencies built in the CSM Course.
Visit the CSM+ Courses webpage for more information.
Most people have had little or no career guidance in their life -- a few minutes in high school, college or at the workforce center, and what there is, is usually about a single decision like: are you going to college? what will your career be?
However, for most people, whatever decision you make today won't last your life: you'll change with the years, and the world will change, as well.
You'll be changing throughout your life
Let's say that today you like being outdoors and doing things with your hands. It sounds like being a construction carpenter would be a great job. But later, you may want to start your own contracting company, where you'll then spend your time indoors with finances, hiring and supervising people, and marketing your business. This might not be right for the NOW you, but may be right for the FUTURE you.
And just because you've wanted to be a teacher since you were 6 years old doesn't mean that you have it all figured out. A large number of college students who start on the teacher track drop out in college, and of those that get their teaching certificate, about half leave the teaching profession in the first 3 years of teaching. Or perhaps you've always wanted to be a lawyer: over 20% of people with law degrees never practice law, and a much larger fraction eventually leave the profession. When you learn more about a profession or experience it firsthand, your view of it today will change -- perhaps more excited, or less.
The world is changing all the time
In the last 10-20 years, the world of work has experienced extreme changes, and entire industries are appearing, disappearing and changing -- and it's slated to get even more extreme in the next 10-20 years. For example, we are in the midst of a "retail apocalypse" where retail stores are closing at rates never seen before, with a loss of hundreds of thousands of jobs. This is mirrored by an increase in the number of information technology (IT) jobs. The job that you think you want now, may not exist in 10 years, and new professions are popping up in their place.
You have something like 40-45 years of work ahead of you (from 20-25, until 65 years of age), and it's hard to imagine what the world will be like when you're retiring -- if you're in high school today, this will be around 2080!
There's more than just the choice of a job/career
A career is built not from a first job, but from a series of promotions. These promotions come from your performance, and your performance from personal and professional knowledge, skills, and mindsets. There's a lot to learn about all of this. And there are a zillion daily questions of all sorts:
Do I sign up for the management training program?
My boss is being really difficult - what should I do?
I'm not really enjoying myself at work -- how can I make this job more enjoyable? Or is it time to do something else?
How do I get myself set up for a promotion? How can I get my boss to notice me?
I've been working for years in restaurants - is it time for me to start my own restaurant?
I need some help -- who should I go to at work to talk to?
Career Strategies
The point of the discussion above isn't to scare the living daylights out of you, it's to point out that careers are really complicated, and you're not going to figure it all out tomorrow, and perhaps never.
Most importantly, you don't need help with one career decision, but rather with the thousands of decisions that you will make in your work career. This is what Career Strategies is attempting to do. It's not going to answer all your questions or make you an expert at this, but it will give you an introductory view of the issues, what careers and work lives are for most people, what questions you should be thinking about and some of ways of approaching them. And then it connects you to free resources on the web to help.
Career Strategies will make you more prepared and confident, and your decisions more thoughtful and better informed. In a sense, Career Strategies is building a career coach in your head who will always be there to help.
CSM is challenging and it's got a lot of math -- this is not most people's idea of fun. However, the vast majority of people who take CSM find it enjoyable. What's up?
CSM builds success from the very beginning, as CSM figures out what you know and don't know, and helps you consistently achieve 100% -- the only acceptable progress score. You'll be learning skills that many 4-year college graduates can't do, and CSM always cheers on your successes. CSM also points out what you're doing well in learning strategies, persistence, and more. Being successful feels really good!
There's no time pressure on CSM, and a key lesson in CSM is to slow down and take your time. It doesn't matter if you take 15 hours or 90 hours to complete the CSM Course - everyone gets the same CSM Certificate.
There are no tests or grades on CSM. Many online math courses require you to spend a lot of time taking pre-tests to determine what you need to learn and post-tests to make sure you learned it. CSM evaluates your answers as you're learning, so you're always in learning mode and you never have to waste time with tests.
CSM is forgiving and patient. CSM does require a lot of attention to detail, and it doesn't let you get by with careless mistakes. But making mistakes is not considered bad in CSM -- those mistakes are how you learn. If you're stuck on a skill, CSM will try to you on some other skill and bring you back when you're ready.
CSM is meaningful. As you work on CSM, you'll appreciate that you're learning things that will be important and useful throughout your life.
For high schoolers
No promises, but yes! Many people who are CSM Certified had previously dropped out of high school, have mild learning disabilities, struggle with math, or have limited English.
CSM is the most advanced personalized educational technology available today. Its artificial intelligence keeps you working on skills that aren't too difficult and frustrating, or too easy and boring. It also adjusts to your frustration levels, attention to detail and learning strategies.
Also, CSM isn't a race, and you can take as long as you need on each skill. CSM will help you take breaks from skills that you're having a hard time with, and bring you back to them fresh another day.
Finally, you can also sign up for an Expert Coach, who will help you figure out how you learn best, and support you through your time on CSM for as long as it takes.
Even if you haven't succeeded with other courses, don't assume that CSM will be like them, because it's not! CSM has a free trial for the first 10%, and give it a try.
CSM is taken by corporate managers with bachelors and advanced degrees, and more than 95% of them say that CSM is engaging, challenging, makes them better at their jobs, and makes them both more prepared and more excited for further education.
CSM can fill in any gaps in your math and literacy skills without wasting your time on skills you already know. For example, many high schoolers (and adults) may be good at math, but have very little mental math or estimation ability, which CSM teaches. CSM has only about a 50% overlap with the Common Core standards used by most schools, and so you'll be learning a lot of new material you haven't seen in school. And when you complete CSM, there are CSM+ Courses that go to even more advanced levels, and are designed to be interesting and fun.
But remember, CSM does a lot more than math and literacy, and can strengthen your ability to learn on your own, your attention to detail, persistence, and more -- these are all areas that most schools pay less attention to.
We don't know if you're struggling or a rock-star student, so it's hard to respond to your specific circumstances. But here are some key reasons you should give CSM a try:
CSM will improve you in some way. CSM will truly change you in some good way, and everyone seems to be affected differently. Struggling high school students might say that they finally understand math and feel good about it. Others talk about new confidence. People with advanced degrees who take CSM uniformly point out how it improved their attention to detail. Most people say that it made them more excited and prepared for further education. Most classes are trying to teach you mainly one thing (for example, math classes teach math), but CSM is doing a lot of things at once, and some of them will stick.
CSM will teach you things that matter, wherever life takes you. You'll learn solid workplace math, how to solve problems, how to learn on your own, how to pay attention to detail and persist when it's hard, what A level work is and that you can do it consistently and that it feels good -- these "High Performance" skills will position you for future success.
CSM will give you confidence to make important life decisions from strength and not fear. Surveys show that nearly half of adults in the US don't want to have anything to do with education and advanced workforce training -- they feel bad about their learning, or had a really bad, demeaning high school experience. This dislike of education will without question hold them back in their careers. Decisions not to go to college or workforce training shouldn't be because you're scared, or hate learning, or are too far behind, and CSM will help you make decisions on the basis of earned confidence.
We can't promise that CSM is right for you. However, you likely also can't be sure that CSM is wrong for you, either. If you're still skeptical, you can always give CSM a try on our free trial, and see how it works for you.
Your coach will communicate with you however you like - text, messaging within the CSM Course, email, or phone. The amount of interaction will vary with how much you're working on CSM, and how much help you need and request. The coach will be checking on your progress regularly, and contact you as necessary, and you're always free to contact them.
It's important to remember that the CSM Expert Coach is
NOT
there to help you with the academic content - the math, literacy, and problem solving is your responsibility to learn on your own. It's the coach's task to help you learn how to do this -- improving your learning strategies, directing you to learning resources available on CSM, helping you manage your time to meet your CSM goals, etc. Coaches are cheerleaders and encouragers. Coaches always treat you with respect, and expect it back from you in return. Remember, this is not an adult-to-child relationship, even if they're a 45-year-old licensed instructor and you're in high school. First, you're not a child, but already a young adult making difficult, important adult decisions about your life. And secondly, the person that they talk to right before you might be a corporate manager taking CSM (who, like you, also needs guidance and encouragement). They'll treat you pretty much the same.
Absolutely! Everything is better with friends, and learning is best as a social effort. But everyone goes at their own pace in CSM, and it's not a race. There are no prizes for going faster (and because of the high attention-to-detail needed, going faster can slow you down!). If you and your friend are hyper-competitive, make a truce!
We don't know your schedule or your homework, so our suggestions may not be right for you.
CSM will take most high school students 20-80 hours, and it's best to work for at least 2 hours a week, and in blocks of at least 45 minutes (for example, three 45 minute sessions). If you get less than 2 hours a week, your progress can be very slow, and it's easy to forget about CSM. You may be able to get more time in during school breaks and holidays, or during the summer.
If you have a personal CSM expert online coach, they can help you think through how to find time for CSM. And remember, as you get better at learning through CSM, your school homework will get easier -- try to make some progress early in CSM, and it will show up in less time on your homework.
For parents
Either you or your child should go to the top of most CSMlearn.com pages and click on "SIGN UP", or click the red REGISTER button higher up on this page. You should put in YOUR CHILD'S INFORMATION. There will be some options: we encourage you to select a CSM Expert Coach, and also to include the "Career Strategies" option.
The registration will take less than 5 minutes. If you selected an Expert Coach, your child will be contacted by their coach withing one business day, and they'll be off and running.
Teenagers approach CSM from many different perspectives. Some feel bad about their academic abilities, and are certain they'll fail anything they do. Or they may have had demeaning experiences in school and don't want more education, but less. Or they may not want to be pushed into something by their parents. Given that we don't know your highschooler (or your relationship with them), here are some general suggestions.
First, encourage them to come to this webpage, view the videos, and read through the other parts of the page and some of the Frequently Asked Questions. If you have the relationship, perhaps look over the page together and talk about it.
If there are "deals" to be made, a good compromise is for them to agree to take 8-10 hours of CSM -- and it's important to set a time limit (probably 2 to 4 weeks). The first few hours of CSM are tough: you have to get 100% on everything, and you have to learn the skills on your own (even if there's a coach, the coach is helping you learn how to learn, but is not teaching you the skills). Something like 8-10 hours is usually enough time for the "hooks" to set in: they're making progress; they're finding that they can do things that college grads can't; they're feeling good about themselves and enjoying CSM. If these things aren't happening, then perhaps it's not for your highschooler at this time. Note, however, that CSM and Expert Online Coaching accounts never expire!
For some parents, it might make sense to offer to take CSM along with their child. There is another FAQ below that gives more thoughts on taking CSM with your highschooler.
See whether one of their friends would be interested in taking CSM, as well. Learning is best as a social experience, and they can whine about CSM together... and help one another. You may first want to check out the Frequently Asked Question above about friends taking CSM.
DO
Be encouraging. CSM really is challenging, and your child should know that you appreciate their effort.
Help them find time. Most teenagers have many things to occupy their time, and they may have trouble freeing up time or they may be avoiding CSM. Help them structure their time to be able to work on CSM.
Help them succeed. Make sure that your highschooler is putting time into CSM -- at least 2 hours a week in sessions of at least 45 minutes. Talk to them about how they're able to learn the skills, deal with their frustration, get 100% right, etc. Thinking about how you learn and succeed (this is called "metacognition") is among the most important life skills.
Discuss the Career Strategies course. If they're taking the Career Strategies course (and we'd encourage it), check in with them frequently -- perhaps at dinner. Career Strategies lessons are life lessons that are good to talk about, including how much you have to earn to be happy; the relationship of purpose and jobs; the difference between a job and a career; how you get promotions. Include anecdotes and lessons from your own life!
DON'T help your child with the math, literacy skills and problem solving skills. On CSM they're learning how to learn on their own.
CSM isn't just for teenagers - it's also taken by adults in the workplace, with educational levels ranging from high school diplomas to postgraduate degrees, from entry-level to managerial positions. If you want to take CSM (and it's the same free trial for you), just register for yourself as described for your highschooler above, but for yourself, and you can do this with or without a coach as you feel.
But why would you take CSM? Here are some reasons:
Your child won't think of CSM as remedial if you're taking it as well. If they think it's remedial, it's "all-lose": struggling on remedial material is damning, and if they succeed, it was only for a remedial program.
Your compliments to your child will ring more true -- otherwise, sometimes, teenagers can hear compliments as condescending or ignorant.
Your complaints about CSM (it's hard; I forgot to put in time this week; I can't get 100% of the question right!) will mirror those of your child, and it feels really good to complain together (there's even a word for this: commiseration!).
You're now in a better position to help your highschooler succeed at CSM. You can discuss together how you learn, and deal with frustration, and make sure that you get everything right, and when you know you should quit for the day, and how you make sure that you get back on, and how you use notes, and when you use a calculator.
Career Strategies will allow you to open up a conversation about careers, and for you to tell your child more about your life -- what jobs you've had and what made them good or bad, how you think about what a good salary is, what's important in choosing a job, smart/dumb career choices you made, how you've handled supervisors, and more.
CSM will help you. It will fill in gaps in math and literacy, and we hear from people with advanced degrees that it strongly helps with attention to detail and makes them more prepared and excited for further education. If you don't have a high school diploma or a college degree, CSM is good preparation for a GED or taking college placement tests.