What is
High Performance

?

High Performance is people who come to work every day committed to giving their all, striving to do things right, pushing through problems and bouncing back from failures.

High Performance is:
Strategic math and literacy
Learning agility
Persistence and self-reliance
Problem Solving
Attention-to-detail and conscientiousness
High personal expectations
Self-efficacy
These universally valuable skills and traits are critical for individual and organizational success, but they have proven very difficult to develop through conventional corporate learning.
CSMlearn brings a unique technological solution to build High Performance efficiently and effectively throughout your entire workforce.
Learn more about

High Performance
The CSM Course
The CSM Course uses next-generation personalized learning technology to build High Performance characteristics. While most educational technology concentrates exclusively on conventional skills, CSM also focuses on how you learn, how you feel, and how you act.
CSM's adaptive technology makes learning efficient for everyone with no wasted time. The CSM course is used by everyone from frontline employees through executives to build the "I'll knock it out of the ballpark!" performance that is critically important in all jobs.
Learn more about the CSM Course
Swipe to see other slides
"National Oilwell Varco has invested roughly $70 Million in internal training programs...We are pretty good at developing and delivering the technical side of things, however, the end result is technically competent employees that perform at an average, "C" level.

CSM has the potential to help us achieve our workforce objectives by developing a workforce that is empowered, can solve problems effectively and efficiently and possesses the critical thinking skills that lead to innovation and higher performance levels.

Our partnership with CSM will result in a more confident, self-reliant workforce that is more soft skill competent and has a changed mindset from "Getting the job done" to "Getting the job done more effectively and efficiently"... NOV will ultimately benefit with improved quality and reduced cost in our products and services."

Lynn White, SVP Education, National Oilwell Varco

Presented at the White House Upskill America Convening, April 2015

"I must say, it was a rewarding experience to complete the program.

CSMlearn provides a valuable tool for assessing and strengthening the proficiency of employees at all levels of the organization.

As an employer, one can have absolute confidence that a team member who has successfully completed the CSM course will have a solid foundation upon which to build their job-specific knowledge and skills.

If allowed to permeate an organization, it has the potential to affect the team culture, and strengthen the foundation of the enterprise."

Don Fox, CEO, Firehouse Subs
Benefits of building
High Performance
Benefit
Discussion
Upgrade performance in addition to skills

Corporate learning traditionally focuses on training employees to be competent in the job-specific skills they need for their jobs, from Autocad to Microsoft Word to legal compliance training. CSM teaches general transferable skills that are important across job titles and levels, and in addition, it ensures that everyone performs all of their job-specific skills at the highest level of performance.

Create a broader, more diverse high potential pipeline

As you identify high potential employees in your workforce, you might find employees who are nearly high potentials, but miss some important characteristics. CSM builds the most critical skills for promotions and growth, and can enable you to increase your pipeline and make it more diverse.

Improve access and success of tuition assistance and advanced training programs

Most tuition assistance programs are underutilized due to the high barriers of entering higher education -- the fear of failure is compounded by large upfront commitments of time, money, and effort. CSM allows employees to test the waters with an extremely inexpensive course that gains them key college math credit, improves their ability to learn and succeed at college, and builds their confidence to take on the larger college commitment.

In addition, ensuring that candidates for tuition assistance are better prepared improves ROI on education and advanced training programs.

Boost engagement

Use of CSM demonstrates employer investment in the holistic development of employees, allowing them to grow both personally and professionally, leading in return to employee loyalty to the company and connection at work.

Furthermore, employees will feel more engaged when they know that they can excel at their job, which develops through CSM's unique approach to building high personal expectations and self-efficacy.
Common Employability Skills Framework Alignment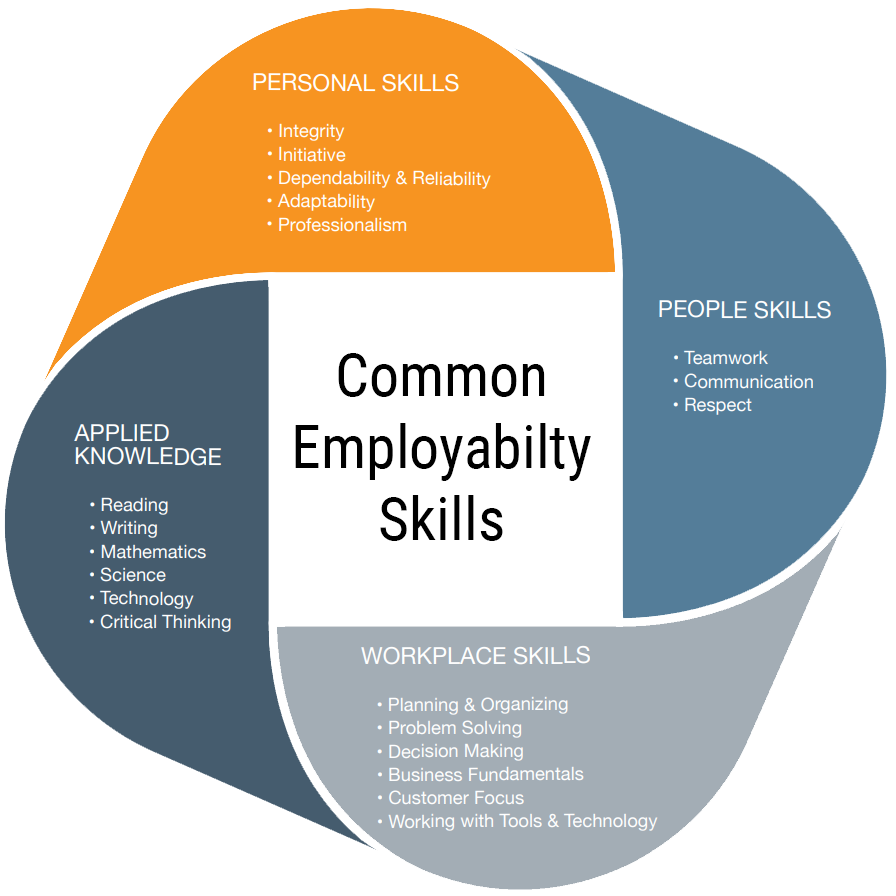 CSM is aligned with the Common Employability Skills Framework, which describes the fundamental skills that employees need in the workplace across sectors, business functions, and positions. It has been adopted by the National Network of Business and Industry Associations (NNBIA), which represents 75% of job growth in the United States.
"The CSM High Performance course and certificate addresses a core set of the Common Employability Skills that is directly linked to high performance on the job. It focuses on individuals being their personal best: caring about what they do, pushing through failure, having high expectations for themselves and following through."
— Valerie Taylor, lead author of the Common Employability Skills Framework
ACE CREDIT® Recommendation

The American' Council on Education's College Credit Recommendation Service (ACE CREDIT®) has evaluated the CSM Course and recommends that colleges accept the CSM Certificate as 3 semester hours of quantitative reasoning credit at the lower division baccalaureate level.
This recommendation means that associates seeking higher education after taking the CSM Course may receive college math credit and/or placement for their CSM experience, increasing use of tuition assistance programs and encouraging college program completion.
The American Council on Education is the major coordination body for all the nation's higher education institutions, and represents 1600 college and university presidents and more than 200 related associations nationwide.
Case Study: Insurance Company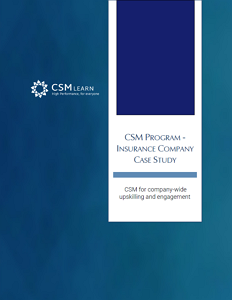 A major health insurance company implemented CSM across all levels and positions, from front-line employees with high school diplomas through managers with post-graduate degrees.
The company saw improved engagement, higher usage of their tuition assistance program, and higher skilled employees prepared to excel:
97% were excited to tackle new tasks at work after CSM, and believed CSM would improve their performance at work
97+% felt more prepared and more excited for future education (By the close of the program, one employee had signed up for college classes, and another for a Masters degree!)
100% enjoyed working on the CSM course and appreciated that their employer had given them the opportunity
"So what did [CSM] teach me? That I can overcome fear and anxiety, that I'm not a quitter when the going gets tough...I learned about math but I also learned about my own personality. I learned about logic, but I also learned about my own patience (or lack of at times).
It's not about smarts - it's about utilizing our skills and trusting that we can slug our way through a tough spot."
— Roxolana T., Manager of Compliance Audit
Swipe to see other slides
"Our company offers leadership and organizational development services to a wide variety of companies both here in the US and around the world.

The skills that CSM teaches and assesses are not simply career-readiness skills, but are rather leadership skills that are important to corporate managers and executives, as well. It is a program I recommend frequently to leaders to enhance their critical thinking abilities and decision-making skills.

I believe that CSM is a unique product, and has wide applications in the business world. And unusually, it should find use across positions, from the front line employee to manager or executive positions."

Dr. Marcy Fetzer, Principal Consultant, DecisionWise, Leadership Intelligence

"What I like most about CSM is the rigor, focus and consistency of the instructional model. Rigor, focus and consistency are three pillars of success in most workforce development programs, but certainly a requirement in advanced manufacturing where I am working today at Safran Aerospace. Our employees need to read for information and comprehend high level math in order to be efficient and effective problem solvers.

I find that completing CSM is a great indicator of a future star in our company."

Sean Hoeing, Organization Development Manager, Safran Aerospace
High Performance Culture Transformation

The most powerful implementation of CSM is systematically across an organization, for all positions, as a tool of cultural transformation.
In a High Performance Organization, executives, managers and front-line employees all complete the same challenge. Employees feel empowered to solve problems on their own, teams collaborate from a foundation of shared knowledge, and managers have new-found respect for the people that they supervise. There's magic in achieving a shared goal.
Inexpensive, Turnkey Implementation
With our Expert Coaching services, we take care of administration and coaching your employees through their CSM experience. Our Expert Coaches will design an implementation plan that works for your needs, and communicate frequently with your training facilitators to ensure a successful program.
"The Expert Coaching has been vital to the success of our candidates in completing CSMlearn. I have marveled at the commitment, stamina and innovative techniques our Expert Coach has exhibited over the past year. She has provided inescapable support to inspire and cheer our candidates toward completion."
Exiting registration
Are you sure you want to exit the registration process? You may lose all your previous information, and have to start registration from the beginning.