CSM teaches
High Performance
The CSM Course builds the essentials of
High Performance
: deep, fluent workplace math and literacy » problem-solving strategies » the ability to learn on your own » attention to detail » persistence and self-reliance » and most importantly, self-efficacy, the belief, founded in experience, that you can do what you set out to do.
Learn more about

High Performance
The CSM Course is the world's most advanced personalized instruction
CSM is the first learning technology to holistically personalize instruction beyond conventional academic skills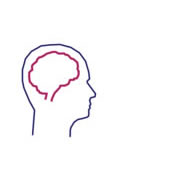 Cognitive
math
literacy
CSM guides students on a personalized path through skills using the Goldilocks principle - they always work on skills that are not too hard or easy for them at the moment but are "just right", where they have to work hard and can be rewarded with success. CSM identifies specific student thinking errors for efficient, effective learning. This adaptivity allows students of all abilities to complete CSM with no wasted time.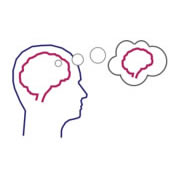 Meta-cognitive
learning strategies
problem-solving
Students take control of their own learning by making choices among learning resources oriented to different learning styles. CSM provides feedback on how their learning choices affect their learning success. Students focus on problem-solving strategies and mindset - what the question is asking, where the information is, what information is relevant, and how to break problems into parts and get started.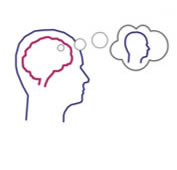 Non-cognitive
behaviors
self-identity
The "secret sauce" of success is self-efficacy - the deeply held belief that you can succeed, informed by personal experience - which CSM students learn by seeing themselves succeed at challenging learning situations. CSM measures behaviors (especially those related to frustration) and uses a variety of techniques from educational psychology and behavioral economics to build growth mindset and persistence.
CSM teaches awesome skills
The math, literacy and problem-solving that CSM teaches are critical to success in school, college, work and life. These are skills that everyone can use in daily life, and many are unique to CSM.
Swipe to see other slides
Literacy

CSM takes a deep view of literacy, including knowing where to find information. In this problem, students must determine what information they would likely be able to find in a report from only the title and how the report is organized.

Mental math

Mental math is the gateway to all quantitative analysis and estimation-driven decision-making, and CSM provides an introduction to mental calculation that is challenging even for most college graduates.

Proofreading

Professional communication is vital, and CSM both teaches common grammar errors and builds the attention-to-detail and carefulness required for detailed proofreading.

Units

Units are critically important to applying math in the real world - nothing is just a "10", it's 10 feet, 10 meters, $10 or 10 cars. CSM teaches students to focus on units as part of all applied operations. CSM also builds an intuitive sense of conversions and metric and English units.

Graphs

In addition to teaching how to read specific values from graphs, CSM takes a broader view of graphical literacy, including using graphs to answer qualitative questions and look for trends.

Problem solving

Problem-solving is a key part of the CSM curriculum: What is the question asking? Where is the information? What information is relevant to solving the problem? What are the steps, and what is their order?

This question focuses on planning - students must only determine HOW they will find the profits for Hair of the Dog in March; there are no numbers for them to execute the plan.

Logic problems

CSM includes complex logic problems of the type that are frequently encountered in technical and financial fields. The challenges include multiple requirements and dealing with missing information (in this case, e.g., there is no information provided on the computer's bus speed).
"CSM definitely helped with confidence in learning and not being afraid to learn something new/something you could never figure out. I never been more motivated to learn."
-- Student, Cuyahoga Community College
"CSM is very different from the other computer-based systems that I have seen - it is not narrowly competency-based, and it addresses the deficits that many struggling students have both in their feelings about learning as well as the learning strategies that they use."
-- Math coordinator, turn-around high school
"[I learned that] I can overcome fear and anxiety, that I'm not a quitter when the going gets tough, that the skills presented and on which we are challenged involve both soft and concrete skills. I learned about math but I also learned about my own personality. I learned about logic, but I also learned about my own patience (or lack of at times)... Any time I concluded I was 'smarter' than the problem in front of me, I found that I wasn't. It's not about smarts - it's about utilizing our skills and trusting that we can slug our way through a tough spot."
-- Roxolana T., M.A., manager of compliance audit, healthcare insurance provider
ACE CREDIT®

The American Council on Education College Credit Recommendation Service (ACE CREDIT®) has evaluated and recommended 3 semester hours of quantitative reasoning credit at the lower division baccalaureate level for the CSM Certificate.
At colleges accepting this recommendation, the CSM Certificate may
give you college math credit
provide placement into college algebra
satisfy math placement into college
satisfy math requirements for an AAS degree
Learn more about ACE CREDIT, including how to request transcripts for the CSM Course.
Customizing your CSM Experience
You can add in additional courses to customize your CSM experience. These courses are included with the CSM Course at no additional charge.
Career Strategies
Career Strategies empowers people with the skill of lifelong career decision-making and an attitude towards success. It builds key mindsets and strategies to create a 21st-century career, develops a deep understanding of personal assets, and provides key resources they can draw upon over time as they explore their career.
Career Strategies take 4-8 hours, and is optimally taken interwoven with the CSM Course. It can also be taken before or after the CSM Course.
Learn more about
Career Strategies
.
CSM+ Courses
CSM+ Courses can taken after the CSM Course is complete to build advanced problem-solving and thinking skills:
Problem-Solving People
Mathematical Intuitions
Social Science Explorations
CSM+ Courses are essential for using the CSM Course in a seat-time based class, as students who finish the CSM Course quickly can transition to building advanced problem-solving skills.
Learn more about
CSM+ Courses
.