The CSM Certificate certifies the essentials of High Performance:
»

solid applied literacy and quantitative reasoning skills

«

»

the ability to use your skills to solve real-world problems

«

»

the ability to learn new skills on your own

«

»

using your skills with care and persistence, with an intention to excel

«

»

self-efficacy, the belief that you can succeed

«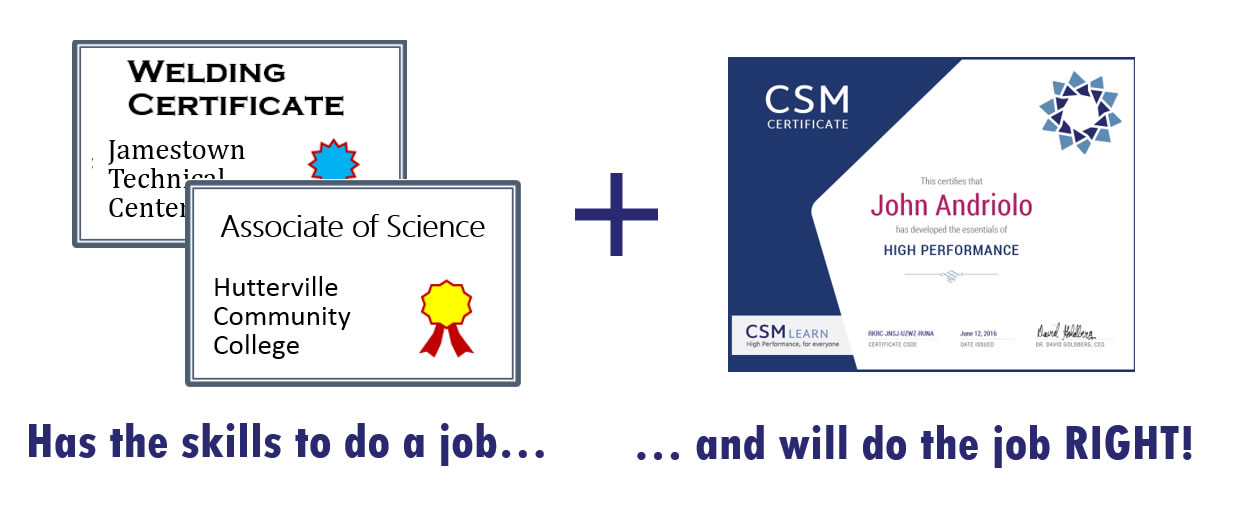 The CSM Certificate is unique in certifying that a person has High Performance competencies, while traditional credentials focus only on skills. A person who is CSM Certified has deep quantitative reasoning and literacy skills, and has also developed the ability learn new skills independently and apply their skills with persistence, conscientiousness, and self-reliance.
The CSM Certificate is earned on completion of the CSM Course, and includes lifetime biometric verification.
ACE CREDIT® Recommendation

The American Council on Education College Credit Recommendation Service (ACE CREDIT®) has evaluated CSM, and recommends that colleges accept the CSM Certificate as 3 semester hours of quantitative reasoning credit at the lower division baccalaureate level.
CSMlearn has articulation agreements for guaranteed acceptance of the CSM Certificate for college credit at:
American Public University
Bellevue University
Brandman University
Charter Oak State College
CSU-Global
Southern New Hampshire University
Thomas Edison State University
Western Governors University
Wilmington University
In addition, ACE will send transcripts to any college or university for evaluation as college credit or college math credit.
Learn more about ACE CREDIT and how to request transcripts for the CSM Course.
Common Employability Skills Framework Alignment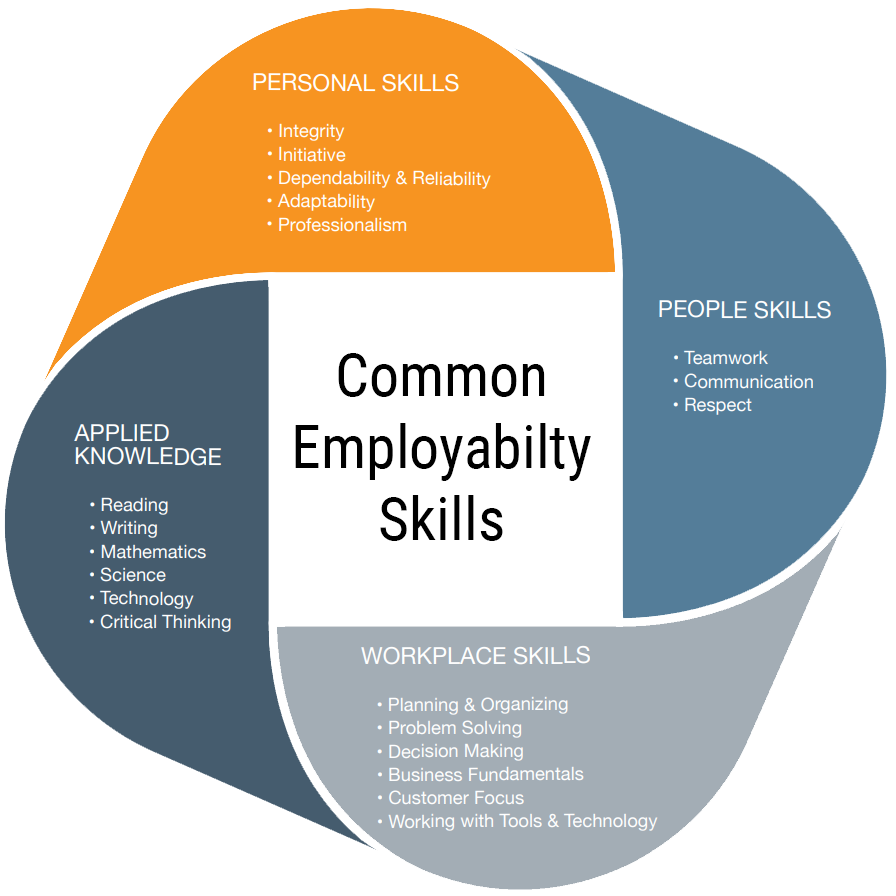 CSM is aligned with key aspects of the Common Employability Skills Framework, which describes the fundamental skills that employees need in the workplace across sectors, business functions, and positions. It has been adopted by the National Network of Business and Industry Associations (NNBIA), which represents 75% of job growth in the United States.
"The CSM High Performance course and certificate addresses a core set of the Common Employability Skills that is directly linked to high performance on the job. It focuses on individuals being their personal best: Caring about what they do, pushing through failure, having high expectations for themselves, and following through."
— Valerie Taylor, lead author of the Common Employability Skills Framework