The CSM Certificate is recommended for College Credit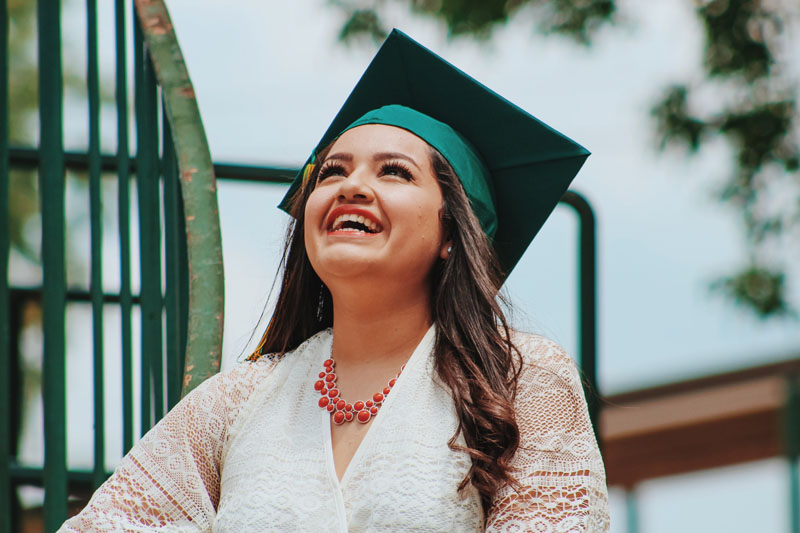 The American Council on Education College Credit Recommendation Service (ACE CREDIT®) has evaluated and recommended 3 semester hours of quantitative reasoning credit at the lower division baccalaureate level for the CSM Certificate.
At colleges accepting this recommendation, the CSM Certificate may
give you college math credit
provide placement into college algebra
satisfy math placement into college
satisfy math requirements for an AAS degree
Visit the ACE National Guide to College Credit for Workforce Training to learn more about CSM's recommendation.
How to Use the ACE CREDIT recommendation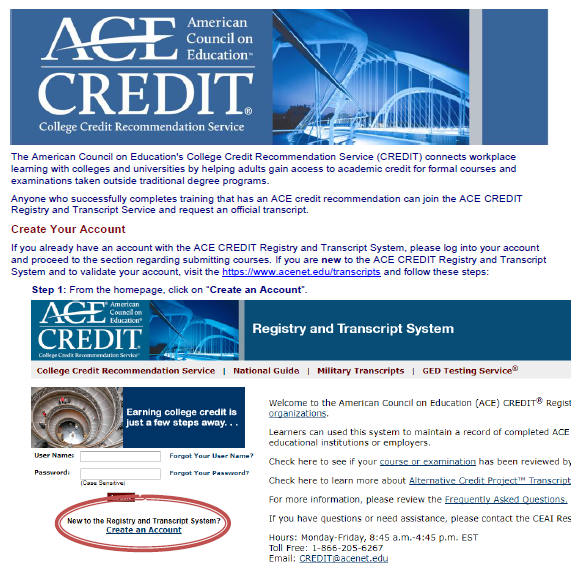 For the benefit of our learners, CSMlearn participates in the American Council on Education's (ACE) Transcript Service. For instructions on how to send a nationally recognized transcript to the college or university of your choice for the potential award of academic credit, click here.
For more information, visit the ACE CREDIT Transcript Service.
Unfortunately, the ACE recommendation and transcripts are only available for people who received a CSM Certificate after June 20th, 2017. We will provide a free CSM bundle to any previously-certified students who would like to retake CSM to gain college credit.
Contact us
if you're interested in these free Standard Packages.
Which colleges accept ACE CREDIT recommendations?
You can send your transcript to any college or university for them to evaluate for credit.
1. Colleges with Articulation Agreements
CSMlearn has Articulation Agreements with individual colleges to assure that the CSM Certificate will be accepted for college credit. We are actively adding to this list, so please check back for updates.
College
CSM Articulation

3 semester hours General Education Math

fulfills the Math General Education requirement

3 credit hours in MA TLL1

3 semester credit hours Liberal Arts elective credit

3 semester credit hours Liberal Arts elective credit

3 semester credit hours as general education elective credit
10% tuition discount for all programs

MATH 125: Quantitative Reasoning & Problem Solving

may satisfy math requirements for some programs and degrees

BUS-210 Quantitative Methods for Decision Makers

can be used to satisfy 3 credits of the general education Quantitative Literacy requirement, the general education Natural Sciences requirement, a Statistics requirement, the general education Intellectual or Practice Skills requirement, or as a general education elective.

C459 Introduction to Probability and Statistics

fulfills a general education requirement for business and information technology degrees

3 semester credit hours Liberal Arts elective credit
If you represent a college that is interested in an articulation agreement, or an education or workforce program that would like us to reach out to local colleges, please contact CSMlearn (by email or at 303-862-7233 x801), and we will be happy to work towards an articulation agreement.
2. Colleges in the ACE Credit College and University Network
The ACE Credit College and University Network is a group of institutions that have agreed to consider ACE credit recommendations. Find your college in the online directory and contact the person listed for more information. Each institution reviews the recommendations and determines if and how specific recommendations may meet requirements for the degree programs in which you are enrolled.
3. Colleges not in the ACE Network
Even if your college is not listed in the College and University Network, you might still be able to gain credit for the CSM Certificate. Please contact CSMlearn by email or at 303-862-7233 x800. We can provide you with resources to help your college evaluate CSM for credit and get you in touch with the ACE Resource Center.
What is the American Council on Education?

Founded in 1918, ACE is the major coordinating body for all the nation's higher education institutions, representing more than 1,600 college and university presidents and more than 200 related associations nationwide. It provides leadership on key higher education issues and influences public policy through advocacy. For more than 30 years, colleges and universities have trusted ACE CREDIT to provide reliable course equivalency information to facilitate their decisions to award academic credit.
ACE CREDIT® connects workplace learning with colleges and universities by helping adults gain access to academic credit at colleges and universities for formal courses and examinations taken in the workplace or other settings outside traditional higher education.
The ACE CREDIT logo is a registered trademark of the American Council on Education and cannot be used or reproduced without the express written consent of the American Council on Education. Used with permission.