CSMlearn's Advisory Council represents exceptional expertise in schools, colleges, workforce development and the existing workforce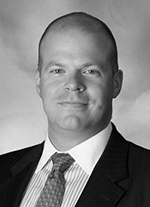 Vinny Badolato
Education Opportunity Project Director
Voqal
Vinny Badolato serves as the Education Opportunity Project Director at Voqal, a national organization that is advancing social equity by building an educated, empowered, and engaged public. He leads the education venture philanthropy work with the central goal of measurably reducing opportunity gaps in education. Vinny has worked for over fifteen years at Colorado-focused and national advocacy, policy, and philanthropic organizations advancing issues to improve educational opportunities for individuals from babies to adults. He worked in government management consulting prior to dedicating his career to advancing education. Born and raised in Brooklyn, NY — and a product of NYC public schools — Vinny earned a bachelor's in history at The George Washington University in Washington, D.C., and a master's in education foundations, policy and practice at the University of Colorado-Boulder. An accomplished speaker and author, he has published numerous research reports, articles and book chapters.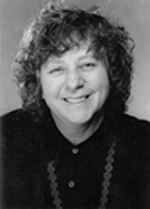 Elaine DeLott Baker
Principal
Baker Communications
Elaine DeLott Baker is a nationally-recognized expert in community college career pathways, developmental education reforms, adult education and workforce education. Much of her work has focused on affective and behavioral aspects of college and workforce success, often with underserved populations. Ms. Baker led the effort on the FastStart initiative at the Community College of Denver, which combined acceleration of developmental education courses with counseling. Ms. Baker serves as Honoraria Faculty at the University of Colorado Denver's Graduate School of Education, serves on the advisory board of the National College Transition Network, and since its inception, has been a judge for the Aspen Prize for Community College Excellence. She is an alumna of Harvard University, the University of Massachusetts at Amherst, and the University of Colorado at Denver.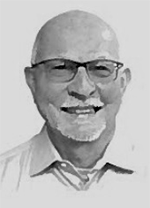 Brian Bosworth
President and Founder
FutureWorks
Brian Bosworth is the founder of FutureWorks, a consulting and policy R&D firm focused on regional economic growth and opportunity. FutureWorks provides policy-focused R&D and consulting services on regional economic, workforce, and education development with particular focus on issues of equity, sustainable growth, and skill development. He has directed several large-scale, regional and national projects involving the design of new approaches to workforce education and postsecondary education. Bosworth led FutureWorks' engagement with national and state-based organizations to design and implement strategies to increase postsecondary completion and labor market success, especially for low-income youth and working adults.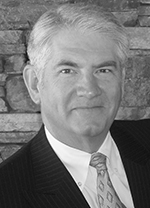 Randy Favero
President, Silver Park Group
Randy Favero is the President of the Silver Park Group. He has served as assistant to IBM's chairman, a General Manager of a division at IBM's Global Services, VP of Professional Services and Learning Services group at Netscape, and VP and Area General Manager of Novell in the western US. More recently, Randy has focused on entrepreneurship as the co-founder of the Institute of Intrapreneurship, and has been on the advisory boards of Context Media, Spy-Ops, InnoVentures Capital Partners, the David Eccles School of Business at the University of Utah, and the Information and Communication Department of the LDS Church. He is an active mentor for early stage companies participating in accelerators BoomStartup and VentureCapital.org. Randy holds both a BA and an MBA from the University of Utah.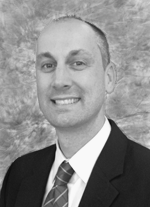 Matt Jordan
Director of Strategic Initiatives
Education Commission of the States
Matt Jordan is responsible for advancing the mission of the Education Commission of the States through partnerships with corporations and foundations. Mr. Jordan has 20 years of experience in community and organizational development, engaging stakeholders, creating cross-sector collaborations, and launching social enterprises. His emphasis is on creating relationships between education, workforce development, and community growth. Mr. Jordan has an M.A. in public administration and a B.A. in political science from the University of Kansas.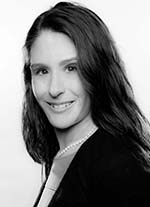 Melinda Karp
Founder and Principal
Phase 2 Advisory
Dr. Melinda Karp has participated in or led studies on apprenticeships, school-to-work, career and technical education, career academies, dual enrollment, college advising, and the role of technology in student development. As Assistant Director at the Community College Research Center, Teachers College, Columbia, she grew the career and advising portfolios into a nationally-recognized resource for information and technical assistance. Her work formed the basis of the Gates Foundation's five-year, multi-grant iPASS investment (new technological approaches to advising and degree planning for college students), and served as the foundational evidence for key pillars of the guided pathways movement. Today, Dr. Karp runs Phase Two Advisory, working to translate career and advising research into actionable reform strategies. Dr. Karp has a BS in human development and family studies from Cornell University; an MA in sociology and education from Teachers College, Columbia University; and a PhD in sociology and education from Columbia University.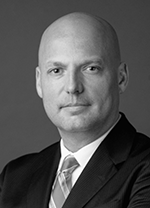 Christian Lagarde
President, Lagarde Consulting Group
Christian Lagarde is the President of the Lagarde Consulting Group, a firm focused on higher education and workforce and economic development initiatives. His clients range nationally from Jobs for the Future in Boston, MA to California State University's MERLOT-SkillsCommons in Long Beach, CA. He has developed partnerships with educational and workforce stakeholders, which include national and state organizations like Achieving the Dream, American Council on Education, The Aspen Institute, National Association of Workforce Boards, National Association for Community College Entrepreneurship, National Council for Workforce Education and The Urban Institute. Before starting his consulting firm, he served as the Project Manager in the Workforce and Economic Development department at the American Association of Community College (AACC) in Washington, DC. His work at AACC was supporting over 700 community colleges awarded with the U.S. Department of Labor's Trade Adjustment Assistance Community College and Career Training (TAACCCT) grants. Christian is pursing a Ph.D in Human Capital Development at the University of Southern Mississippi, and hold a M.B.A. and Bachelors in Hotel, Restaurant, and Tourism Administration from the University of New Orleans.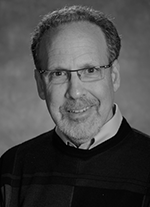 Bruce Levine
Assistant Clinical Professor, Drexel University School of Education
Program Director of Educational Policy, Global and International Studies, Educational Improvement and Transformation, Drexel University School of Education
Director of Drexel University Washington, DC Center
Bruce Levine's research initiatives currently include examining best practices in linkages between the workforce and the US education system, online education in the international education arena, implementation of community school models, and civic and media literacy. Previously, Bruce spent almost 25 years in law, management consulting, start-up management, and economic development, and is currently President of the Southwest Neighborhood Assembly of Washington, DC. Mr. Levine has a JD from NYU, and MPA from the University of Pennsylvania, and a BA from Hamilton College.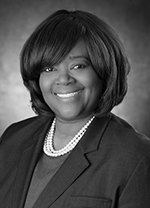 Dr. JaNice Marshall
Vice President for Access and Community Connections
Cuyahoga Community College
Dr. JaNice Marshall is the Vice President for Access and Community Connections at Cuyahoga Community College. She provides senior-level leadership for grant-funded programs serving the needs of more than 27,000 youth and early college students and adults, along with 25,000 community members who gain access to Cuyahoga Community College through innovative programming. Dr. Marshall is a Board Member of the Regional Board Boys and Girls Club of Northeast Ohio and the Literacy Cooperative. She serves on the national board of the National Alliance for Community & Technical Colleges, and was recently named to the American Association for Community Colleges (AACC) College Readiness Commission and the AACC National Science Foundation/Advanced Technology Education Thought Leader's Summit. Dr. Marshall serves as a Teaching Professor, and cohort coordinator and internship coordinator for the award-winning doctoral Community College Leadership Program (CCLP) at Kansas State University's John E. Roueche Center for Community College Leadership. Dr. Marshall earned an Ed.D. in Higher Education Administration from the Community College Leadership Program at the University of Texas at Austin.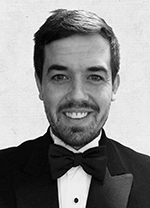 Michael J. Meaney
Gates Scholar
University of Cambridge
Michael J. Meaney is pursuing a Ph.D. in the Economics and Sociology of Education at the University of Cambridge as a Gates Cambridge Scholar. His research focuses on Massive Open Online Courses (MOOCs) and other open-scale educational resources, and how these resources are reproducing inequalities in society. He also investigates how to make these resources more equitable and effective for all learners, as well as how these resources can contribute to labor market mobility. Mr. Meany previously taught 8th grade Science at Isaac Middle School in Phoenix, Arizona and served as an Innovation Fellow at Arizona State University. He holds a bachelor's degree from Georgetown University and a master's degree from Arizona State University.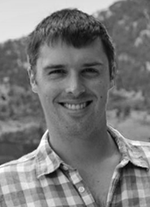 Jeff Rose
Founder and CEO
OriginRose
Jeff Rose is the founder and CEO of OriginRose, a firm specializing in AI and machine learning solutions across a broad range of applications. Jeff was Senior Research Engineer at DeepMind, a leader in modern AI methodologies which was subsequently purchased by Google. Over the last 15 years he has founded or been a part of more than 10 software companies across many sectors, which reflects Jeff's broad range of personal interests. Jeff has a B.A. and M.S. in computer science from the University of Colorado, Boulder.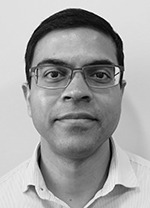 Dr. Sushanta Sahu
Director of Manufacturing Systems
National Oilwell Varco
Sushanta Sahu is Director of Manufacturing Systems for National Oilwell Varco, where he leads a team that is responsible for improving the efficiencies and effectiveness of the global manufacturing organization. His specific responsibilities include ensuring process fundamentals, facilitating cross-functional process improvement, and bringing about strategic innovation on systems and processes, including state-of-the-art technology and decision-support tools. Dr. Sahu has a Ph.D. in Industrial and Manufacturing Systems Engineering from the University of Wisconsin-Madison, a Masters in Mechanical and Industrial Engineering from the University of Illinois at Urbana Champaign, and a Bachelors in Mechanical Engineering from the Birla Institute of Technologies and Sciences, Pilani, India.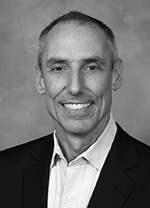 Martin Scaglione
President and CEO
Hope Street Group
Martin Scaglione is President and CEO at Hope Street Group, a non-profit dedicated to building local, regional, and national networks in key industry sectors to better align communication and collaboration between companies, education, and workers. Previously he was co-founder and CEO of Viridis Learning, a talent technology company. As President and COO of ACT's Workforce Development Division, he launched the National Career Readiness Certification system and helped drive President Obama's Job Council program, "Right Skills Now". Mr. Scaglione has served as COO at Bosch-Siemens Household, Vice President of Corporate Strategy at Hon Industries, and Vice President of Marketing at Maytag. Mr. Scaglione has a B.B.A. in economics and management from Drake University.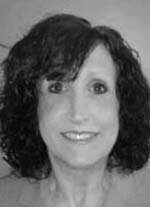 Valerie Taylor
Independent Education Consultant
Valerie Taylor's clients include the Center for Energy Workforce Development (CEWD), the American Public Transportation Association, and Achieving the Dream. Through her work with CEWD, Valerie has provided leadership on the Common Employability Skills Framework and accompanying tools issued by the National Network of Business and Industry Associations, an organization whose members represent 75% of US job growth. Before branching out on her own, she was the Director of Instructional Design at the National Rural Electric Cooperative Association and headed up education departments for several other non-profit organizations. She has extensive experience developing innovative workforce development models, serves as an expert on credentialing, and is passionate about helping to advance the K-12 and post-secondary education systems to better meet the needs of today's workforce.