What is
High Performance?
It's students who come to high school, college, adult education or a workforce program every day committed to giving their all, engaged in learning, pushing through problems and bouncing back from failures. It's students with core math and literacy skills that they can build on to master increasingly challenging material. It's students who believe that they have something to offer and feel confident enough to speak up.
It's the skills and traits and mindsets of
High Performance

. Learn more about

High Performance
The CSM Course
The CSM Course uses next-generation personalized learning technology to build cognitive, meta-cognitive, and non-cognitive High Performance characteristics.
Learn more about the CSM Course
Uses of CSM
CSM's adaptive nature makes it very flexible
CSM is intensely personalized, taking 15-100 hours to complete. CSM can be used in competency-based courses or in fixed seat-time courses with the addition of the Challenge Problems, which focus on advanced problem-solving and thinking skills, for students who complete CSM quickly.
CSM can be used for any students in a high school, from those with deep remediation needs to advanced students.
What makes CSM unique?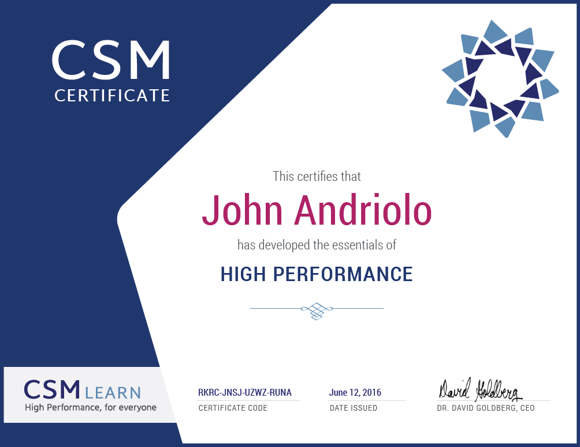 CSM builds High Performance, not just skills.
Skills alone are not enough to ensure that a student is ready to succeed - it's attitudes and behaviors like persistence and confidence. High Performance encompasses competencies and attitudes as well as skills.
CSM addresses social-emotional student issues.
Most educational technology takes a purely cognitive approach to skill building. In addition to adapting to student skills to guide each student on a unique path through skills, CSM analyzes student behavioral data to intervene to encourage persistence and self-efficacy.
CSM builds mastery.
Most learning systems use an old-school multiple choice approach, where students need to get only a fraction of the questions right to pass. CSM builds a mastery mindset by requiring students to get 100% correct.
CSM supports teachers as coaches.
The instructor view of most educational technology is simply a list of skills that students are supposed to learn. CSM views coaches as mentors and supports them in developing deep relationships with students by analyzing student data every 10 minutes and providing coaches with information about both student strengths and concerns regarding learning strategies and behaviors.
ACE CREDIT® Recommendation

The American' Council on Education's College Credit Recommendation Service (ACE CREDIT®) has evaluated the CSM Course and recommends that colleges accept the CSM Certificate as 3 semester hours of quantitative reasoning credit at the lower division baccalaureate level.
This recommendation means that students seeking higher education may receive college math credit and/or placement for their CSM experience!
The American Council on Education is the major coordination body for all the nation's higher education institutions, and represents 1600 college and university presidents and more than 200 related associations nationwide.
Common Employability Skills Framework Alignment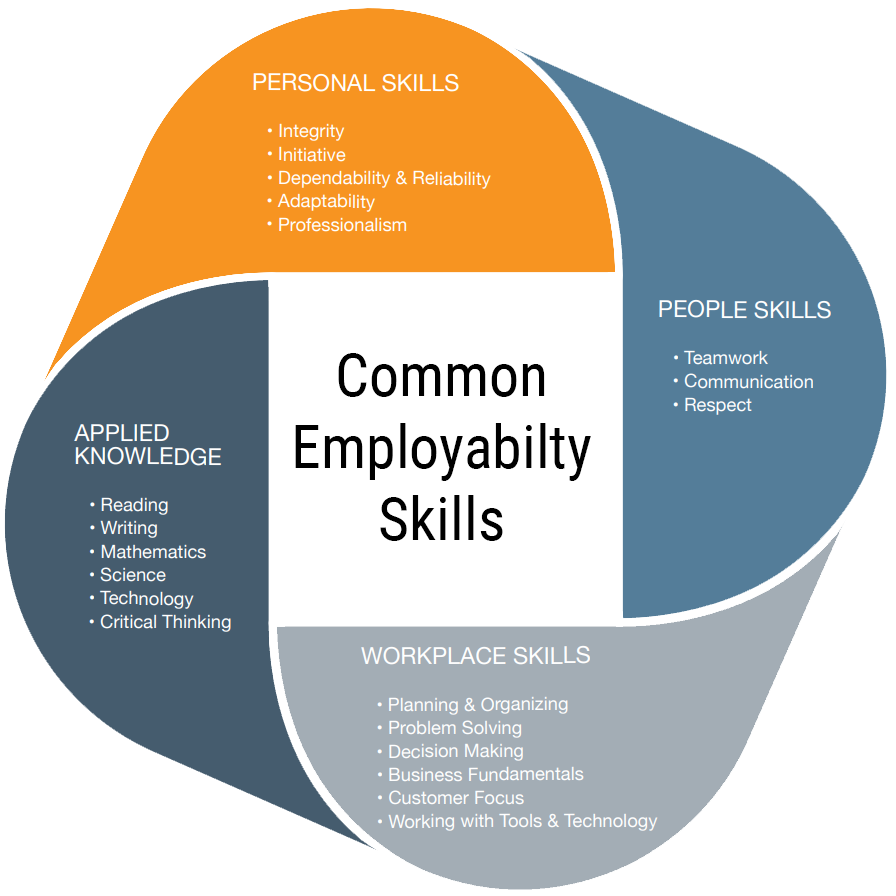 CSM is aligned with the Common Employability Skills Framework, which describes the fundamental skills that employees need in the workplace across sectors, business functions, and positions. It has been adopted by the National Network of Business and Industry Associations (NNBIA), which represents 75% of job growth in the United States.
High Performance Schools
High Performance Schools are where everyone in the school community is encouraged to take the CSM Course, working together to build their high performance characteristics, cementing a spirit of communal purpose, effort, excellence, accomplishment and pride. "Everyone" is meant inclusively to mean the principal, teachers, office, cafeteria and janitorial staff, students, and parents.
A High Performance School is a learning community where personal and group expectations are raised, where everyone can help others either through encouragement or coaching, where parents and staff are welcomed as learning co-equals, where there's a stream of good news about personal effort and accomplishment every day. Ultimately, schools succeed on the basis of their culture, and CSM is a tool for culture transformation.