Satisfy general education requirements at APU with CSM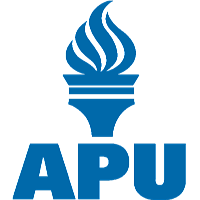 American Public University accepts the CSM Course as 3 semester hours of general math elective, which satisfies the math general education requirement.
The CSM Certificate is also accepted at several other colleges. In addition, you can send a transcript of your CSM Certificate to any college or university to be evaluated for credit.
Click here to learn which other colleges accept CSM for credit and how to send a transcript
A stepping stone to college
You might be applying to American Public University, or thinking of transferring there. You may never have attended college, or are thinking of going back after a long break. CSM is uniquely suited to helping you take that next step.
Earn inexpensive college credit
CSM is just $39 for an entire course, or $129 with a personal coach!
Build learning skills
In addition to building your math, literacy, and problem-solving skills, CSM also teaches you how to be a better learner. CSM gives you feedback on how you learn best, and builds key traits like persistence and attention to detail.
Take that first step
The CSM course is an inexpensive, low-risk action that you can take right now. The CSM Course is a great way to dip your toe in the water, getting the experience of learning in an online environment before taking the college plunge.
What to expect from the CSM Course
CSM is one of the most advanced learning technologies in the world, and it will take you on a personalized path based on what you know and how you learn. CSM's skills are challenging, but you will have the support that you need, with many different learning resources so that you can learn in the ways that work best for you.
CSM does not include algebra. CSM builds quantitative reasoning skills that are widely applicable across jobs and practical in your life.
The goal of CSM is to make you a better active and independent learner who knows they are able to succeed. These are traits that are critical for school, college, work, and life.
Learn more about

the CSM Course
Personal Coaching
Personal Online Coaches are available for only $99. Your coach will help you develop effective learning strategies, work through frustration, stay motivated, and make a plan for success. Your coach will be available to you by text, messaging, or phone, and they'll stick with you for as long as it takes for you to succeed!
Try it for free!
You can try the CSM Course for free for the first two hours. We think you'll agree that it is an inexpensive, efficient way to meet your math general education requirement at American Public University!
Get Started!