One Course and Certificate: CSM in Brief
Online, self-paced, next-generation adaptive learning technology
Deep remediation to 4th/5th grade math and literacy
Gains college math credit and builds postsecondary readiness
Builds and certifies key Common Employability Skills
Teaches the skill of making career decisions throughout your life
Develops the skill of lifelong learning
Inexpensive, easy to implement, scalable, low technology requirements, accessible to those with low digital literacy
Workforce development staff can take CSM and obtain training to become a Certified CSM Coach at no cost
Details below
High Performance, for everyone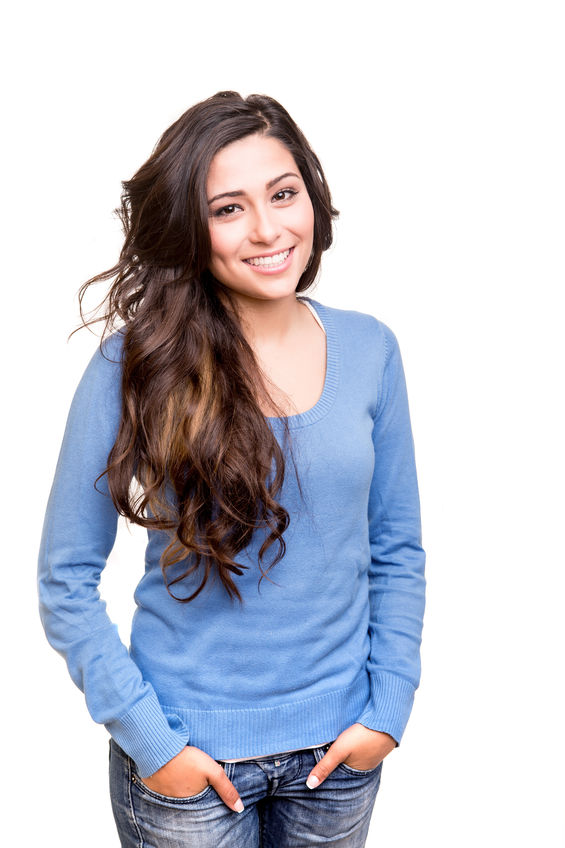 WIOA has breathed new life into workforce development, which is also gaining momentum from advanced strategies like sector partnerships, career pathways, skills-based hiring and work-based learning.
However, the biggest stumbling block for the field is the "on-ramp" -- how to prepare people lacking skills and self-confidence to succeed in rigorous academic and workforce programs directed at middle-wage or better jobs. Without an on-ramp, workforce development can reach only a subset of its target population, and equity outcomes will lag.
CSM is a self-paced online course that builds the High Performance competencies that allow struggling youth and adults to tackle advanced workforce programs:
college-level quantitative reasoning (earning college math credit even for those starting with 4th-5th grade skills)
critical workforce literacy
the ability to use those math and literacy skills to solve real-world problems
the ability to learn new skills on your own
execution of those skills with care and persistence, with an intention to excel
a deep-seated belief in your ability to succeed, which allows you to do all the above
These High Performance competencies are the keys to lifelong learning and workplace success, and which many individuals (including college graduates) lack. CSM is a single, inexpensive, engaging course, packed with next-generation technology that builds these essential performance competencies.
High Performance is useful for everyone. The same CSM Course is taken by both opportunity youth and low-literacy adults... and even by corporate managers with advanced degrees! Different people need different skills, but high performance is of universal value.
Learn more about High Performance.
CSM: a new type of course
Groundbreaking innovation in personalized learning
Funded initially by the US Department of Education, CSM is the only adaptive learning system that simultaneously personalizes instruction in academic, how-you-learn, how-you-act, and how-you-feel domains. Behind the scenes, CSM responds to how a student tries to learn, their frustration levels, their learning strategies, and more to help develop High Performance competencies. Here are a few examples from CSM's hundreds of techniques.
CSM acts like a personal tutor
CSM detects and responds to students' specific mistakes. If a student is stuck, it will take them to another skill and bring them back later, rather than push relentlessly. And if CSM sees deeper gaps, it can take the student to instruction in skills as low as 4th grade math and literacy.
CSM builds a desire for excellence
The only passing grade in CSM is 100%. By achieving this, students develop strong attention to detail, learn what A-level work is, gain confidence in their ability to do A-level work, and experience the joy of mastery. All of these are essential to building an intention to excel.
CSM builds confidence
When a student masters a skill, CSM will tell them that they've learned something that, for example, only 35% of 4-year college grads and 15% of all adults can do. The numbers vary for each skill, but the lesson is the same: students learn that they struggle not because they're poor at academics, but because the skills are hard for everyone.
Learn more about the CSM Course.
With CSM, you earn college math credit

CSM has received a recommendation from the American Council on Education (the major coordinating body for the nation's higher education institutions) for 3 semester hours of quantitative reasoning at the baccalaureate level. Through this, colleges with over 600,000 students accept CSM as elective or math credit, and the CSM Certificate can be sent as a college-level transcript to any college. This credit can save hundreds of dollars on college tuition, while potentially satisfying some or all of a degree's math requirements without the need for algebra.
Learn more about the CSM and college credit.
CSM develops also postsecondary readiness
CSM was used as academic preparation at an adult diploma program at Cuyahoga Community College (Tri-C) in Cleveland. With primarily opportunity youth:
28% of CSM Certificate holders signed up for associate degree programs, and of those
80% have either graduated or already shown multi-semester persistence!
CSM skills are valued in the workplace
CSM is aligned with Common Employability Skills -- the most widely-adopted framework for the skills that employers care about for all jobs. In fact, CSM has been taken by the CEO of Firehouse Subs and the Senior Vice President of Operations of a Fortune 500 manufacturing company.
"The CSM High Performance course and certificate addresses a core set of the Common Employability Skills that is directly linked to high performance on the job. It focuses on individuals being their personal best: Caring about what they do, pushing through failure, having high expectations for themselves, and following through."
— Valerie Taylor, lead author of the Common Employability Skills Framework
CSM also develops workforce readiness
The Washington D.C. utility PEPCO used CSM for pre-apprenticeship training. Passing rates on the industry-standard CAST test soared from 20% to 67%. CSM is now used in energy academies in 9 states.
Career Strategies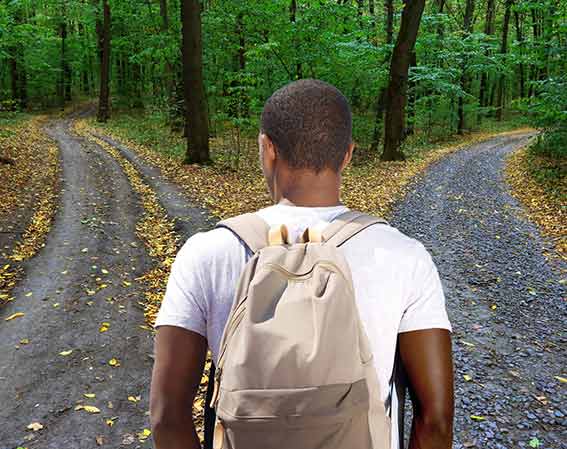 It doesn't matter what you've learned in school or college if you make poor career choices. Yet in high school, students spend 4000 hours in academics, and on average get just 30 minutes of career counseling (and most get none!). CSM includes an optional course-within-a-course called Career Strategies that teaches the skill of lifelong career decision-making.
Career Strategies lessons include:
the difference between a job and a career
you should always be thinking about your career, and not just at transitions
careers are built from promotions, which are built from performance and personal and professional traits that you can be developing every day
what a "living wage" is, and that this modest income provides enough income for near-maximal happiness and satisfaction in life
purpose doesn't come from your job, but rather purpose is what you put into your job
Learn more about Career Strategies.
Example CSM Applications
(Pre-) Apprenticeship programs
Internship preparation
Incumbent worker upskilling
Employee onboarding
GED / HSE preparation
Postsecondary / ACCUPLACER prep

Employability skills training
SNAP E&T programs
Summer youth employment programs
Opportunity youth programs
College developmental education
On-ramp to career pathways programs
Coaching
CSM overcomes issues of coach scaling, implementation and cost
Your own coaches
If you have internal coaches or trusted training partners (e.g. adult education providers or the local community college), CSMlearn will provide free services including:
training as a CSM-Certified Coach
use of CSM's next-generation coaching Toolkit, that gives unique insights into students learning strategies, behaviors, attitudes and mindsets
email, telephone, and Zoom support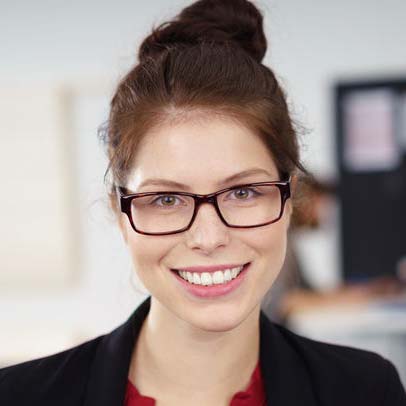 CSM Expert Online Coaches
CSMlearn offers expert online coaches who provide help in developing learning strategies, persistence, attention-to-detail, and an "I'll knock it out of the ballpark!" attitude. Most people have never encountered a course like CSM -- it requires 100% correct answers to make progress, and the student must learn the math, literacy and problem solving on their own. CSM online coaches can ease students into this format, and have access to novel online tools that give them insights into key issues many students face, so that they can help students maintain steady progress.
The coach communicates by text, by a messaging service within CSM, and/or by phone, and sticks with students for as long as it takes to complete CSM. Through this communication, coaches help keep students on track, encourage them when their efforts flag, and give high fives on successes (and in CSM, there are many!).
Learn more about CSM expert online coaches.
Pricing
Note that this pricing table is for workforce development clients. Use of CSM at present is free for many workforce development staff -- see details in the next section.
$39
All of the following services are included for this single price
The CSM Course
The CSM Certificate, which is earned on completion of CSM, and which demonstrates having attained key employability skills
A transcript from the American Council on Education (ACE), which gains college credit at many colleges
A Credly/Acclaim digital badge, which can be shared on LinkedIn, Facebook, Twitter, email, etc.)
The optional Career Strategies course
The optional CSM+ courses, that can be taken after CSM, and which teach problem solving and critical thinking skills, up to advanced college level
$99
CSM expert personal coach
Add a personal coach to ensure that you get past roadblocks and maintain progress, and gain the most out of CSM
Workforce development staff can take CSM at no cost
And also receive free training as a Certified CSM Coach
Until November 30, 2020, we're offering free CSM registrations for all instructors, counselors, and administrators in the workforce development ecosystem -- this includes workforce development agencies, workforce non-profits/CBO's, employer-based workforce development programs, and associated workforce training agencies (adult education, community colleges, apprenticeship programs, etc.).
Note that while you take the first part of CSM, you can become a CSM Certified Coach (there is no charge for this service).
Please enter your information in the form below, and we'll send more information and provide you with a free CSM registration. In the message area below, please tell us if you're associated with or a member of a program such as Skilling America, Skillful, National Association of Workforce Development Professionals, Society for Human Resource Management (SHRM), etc.
Swipe to see other slides
From students who have struggled academically

"CSM definitely helped with confidence in learning and not being afraid to learn something new/something you could never figure out. I never been more motivated to learn."

"It makes me take some time out my day to do something to help me better my future."

"It has helped me to take my time to slow down until I understand the steps to get a problem right."

"CSM changed me because it taught me not to give up when something gets hard, just take a moment then try again. It also taught me to have patience."

CSM is for everyone

CSM was used for employee upskilling at a health insurance company, with employees split almost evenly between those with high school diplomas, associate degrees, bachelor degrees and those with advanced degrees. Here are the post-CSM survey results:

| | |
| --- | --- |
| CSM was motivating | 100% |
| CSM was challenging | 100% |
| With CSM, there are more job tasks that I can handle | 97% |
| CSM made me more prepared for further education | 93% |
| CSM made me more excited about further education | 100% |

CSM is not just for struggling learners.

Don Fox, CEO of Firehouse Subs (1170 restaurants), took CSM, and wrote:

I must say, it was a rewarding experience to complete the program.CSMlearn provides a valuable tool for strengthening the proficiency of employees at all levels of the organization. ... If allowed to permeate an organization, it has the potential to effect the team culture, and strengthen the foundation of the enterprise.

Subsequently, a number of Firehouse VP's then took CSM. In addition, the SVP of Operations and the PhD Director of Manufacturing Systems of a Fortune 500 manufacturing company have CSM Certificates, as well as numerous corporate managers with advanced degrees.
CSM for Workforce Development
This webinar will help you understand CSM and its uses in workforce development and related areas, including adult education and vocational training. You'll learn what the CSM Course teaches, how CSM is implemented, and how to get started. All webinars will also include a Q&A and discussion time.
Below are the available dates and times. If a session is full, you can still register to be added to the waitlist.
Register
Please enter a first name with just letters, spaces, dashes, periods, and apostrophes.
Please enter a last name with just letters, spaces, dashes, periods, and apostrophes.
Please enter a valid email address.
Please enter an organization between 6 and 64 characters long.
Frequently asked questions
Click on any question to see the answer
Most individuals will finish CSM in 15 to 100 hours. CSM is highly personalized, and so the amount of time it takes will vary with academic skill level and English language fluency.
Unlike passing the GED or ACCUPLACER, almost everyone -- even those with mild disabilities, low literacy, or modest English language skills -- can complete CSM given time and support.
CSM can be used on any internet-connected device, including computers, tablets, and smart phones. CSM is somewhat easier to use on larger screens and with regular keyboards.
CSM requires internet access, but requires very little data and can work with low-speed service (there are no videos). Participants' progress is saved after every answer, so if their coverage is spotty, they won't lose work.
Yes! CSM is a college-level math course, and can save hundreds to more than a thousand dollars on college tuition, and in some cases meet general education requirements in math without taking any algebra! For example, CSM is accepted for math credit at the three largest online colleges (Southern New Hampshire University, Western Governors University and APU), and at SNHU, CSM satisfies the math requirements for many associate and bachelors degrees.
Visit the ACE Credit Recommendation webpage to find out which colleges have agreements with CSMlearn to accept CSM for credit, and how to send a transcript to any college.
CSM is challenging and it's got a lot of math -- this is not most people's idea of fun. However, the vast majority of people who take CSM find it enjoyable. What's up?
CSM builds success from the very beginning, as CSM figures out what a person knows and doesn't know, and helps everyone consistently achieve 100% -- the only acceptable progress score. The participant is told that they are learning skills that many 4-year college graduates can't do, and CSM always cheers on their successes. CSM also points out what a person is doing well in learning strategies, persistence, and more. Being successful on CSM feels really good!
There's no time pressure on CSM, and a key lesson in CSM is to slow down and take your time. It doesn't matter if a person takes 15 hours or 100 hours to complete the CSM Course - everyone gets the same CSM Certificate.
There are no tests or grades on CSM. Many online math courses require a person to spend a lot of time taking pre-tests to determine what they need to learn and post-tests to make sure they learned it. CSM evaluates your answers as you're learning, so a person is always in learning mode, never wasting time with tests.
CSM is forgiving and patient. CSM does require a lot of attention to detail, and it doesn't let a person get by with careless mistakes. But making mistakes is not considered bad in CSM -- those mistakes are how you learn. If you're stuck on a skill, CSM will try to you on some other skill and bring you back when you're ready.
CSM is meaningful. As a person works on CSM, they'll appreciate that they're learning things that will be important and useful throughout their life.
Yes! CSM is designed with low digital literacy in mind, and has been used in programs for older adults and immigrants. Such individuals may need some coaching at the beginning of the program, but CSM is exceptionally patient and encouraging, with lots of positive feedback to gain engagement.
There are many reasons to consider having staff (and administrators) take CSM, including:
For coaching/instructional staff, taking CSM allows them to understand the student experience. In fact, the CSM Certified Coach professional development is given as interludes through the first lessons in CSM.
Many participants think something along the line of: "If the program is for me, then it must be remedial. If I struggle or fail, then I have shown how awful I am, and if I succeed, then I have only succeeded in a remedial program." For them it is a no-win situation. However, if staff CSM Certificates are on the wall, the participant has a very different and more positive view of CSM.
Actually, CSM is good for everyone -- it isn't a remedial program, and is used by corporate managers with advanced degrees. CSM fills in gaps in math and literacy, and builds attention to detail. In corporate programs, CSM makes people more prepared and excited for further education (we've had people with bachelors sign up for PhD programs!). Expect staff performance to improve.
When you are talking with your corporate clients, their view of program participants who have completed CSM will be higher if they know that the staff have taken it, as well.
There are a number of ways of learning more:
Sign up for CSM using the web form above and try it out yourself.
Use the web form above to sign up for a workforce development webinar.
Email CSM at info@csmlearn.com with specific questions.
Check out links in the sections above for more information about the CSM Course, the CSM Certificate, college credit, the Career Strategies Course, and more. Many of the links contain downloadable materials.
Call us up at (303) 862-7233 x800 to talk. We are now working at home due to COVID, and you may need to leave a message
Exiting registration
Are you sure you want to exit the registration process? You may lose all your previous information, and have to start registration from the beginning.