Take the CSM Challenge: Graphs Without Numbers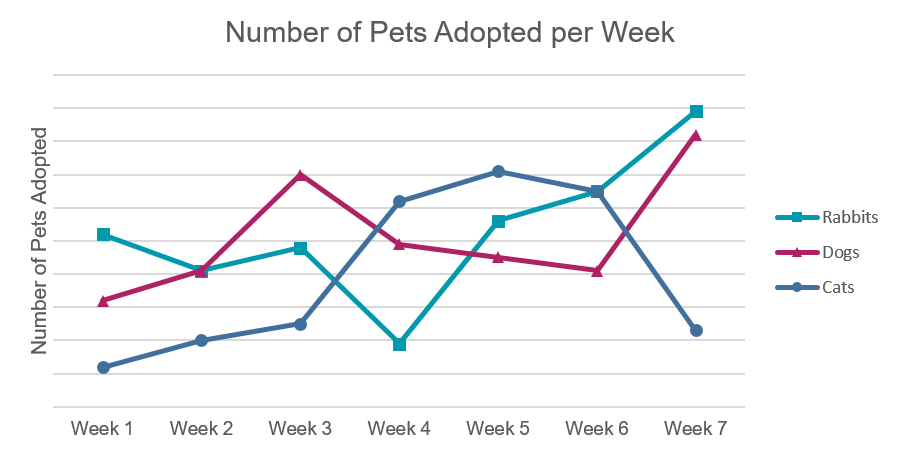 Question 1: Which type of pet had the largest number of adoptions in a single week?
Question 2: In which week were approximately the same number of rabbits and dogs adopted?
Question 3: Which pet had the largest single week decrease in number of adoptions?
How can you use a graph with no numbers?
Many people look at graphs to find specific pieces of information, but they can be analyzed even without any numbers at all! Sometimes, the most interesting information can be found by looking at trends. The critical thinking that CSM builds will give you new ways of looking at the world.

Take the CSM Course to learn how to do problems like this and build your High Performance skills (like persistence, self-reliance, and problem-solving).

When you complete the CSM Course, you'll earn your CSM Certificate to show employers that you have what it takes!
I want to take CSM!
Exiting registration
Are you sure you want to exit the registration process? You may lose all your previous information, and have to start registration from the beginning.