High Performance High Schools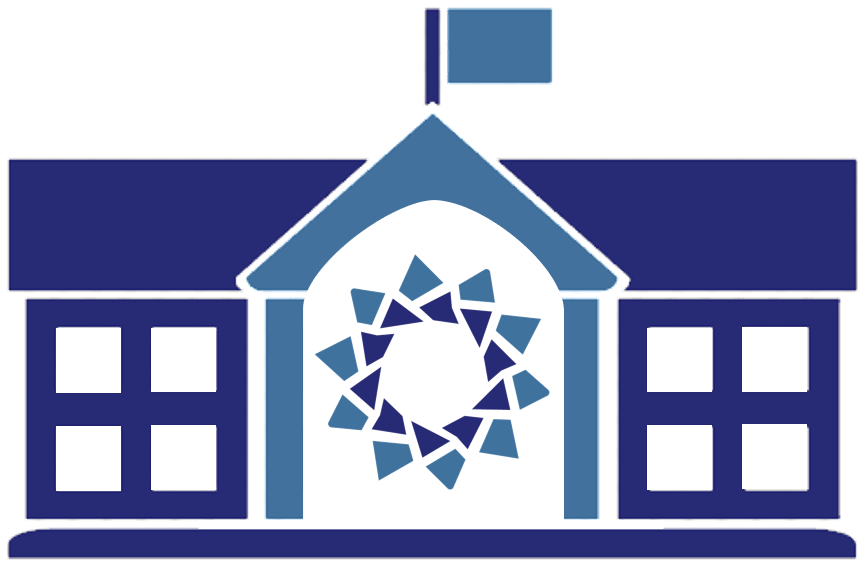 In High Performance High Schools, everyone in the school community is encouraged to take the CSM Course, working together to build their High Performance characteristics, with a goal of school-wide culture transformation.
Who is "everyone? Well, everyone, including the students, principal, teachers, and counselors! And preferably, office, cafeteria and janitorial staff, as well, and even the parents are offered an opportunity to take CSM.
What are the benefits of a High Performance High School?
Students gain excellent math and literacy skills, as well as learning skills and noncognitive/SEL traits that improve performance in all their classes. They also may be able to leverage the ACE CREDIT® recommendation for the CSM Course to gain college math credit or placement! In addition, they also see High Performance as something that is important for the adults in the school — principal, teachers, and staff — and feel themselves as part of a community of learning and learners.
Teachers, principals and other administrators will be challenged by CSM and gain a shared experience with students, which will lead them to raise their expectations of student performance.
Office, cafeteria, custodial and other non-professional staff are rarely included in a school's learning community, and CSM can be an important personal development opportunity.
Parents with CSM under their belt can engage more confidently in the school community, can serve as a model for their child (or visa versa), and for some, can gain new opportunities (e.g. CSM also serves as GED- or college-preparation).
The more people in a school community who have completed CSM, the more that the self-efficacy that CSM develops transforms from an individual feeling to a communal, mutually-reinforcing belief in possibility and success.
Ultimately, the success of a High Performance High School comes from a shared sense of purpose and goals, effort and excellence, accomplishment and pride.
High Performance High School Pilots
CSMlearn is looking for schools to pilot the High Performance High School model in the 2018-2019 school year.
Schools can choose a School Wide or Teacher Led Implementation plan.
School Wide
If three teachers and one senior administrator earn their CSM Certificates by August 31st, 2018...
.. we will provide free registrations for the CSM Course and free CSM Certificates for all students, teachers, staff, administrators, and parents in your school!
Teacher Led
If a teacher earns their CSM Certificate by August 31st, 2018...
..we will provide free registrations for the CSM Course and free CSM Certificates for up to 35 students in one class!
Both the School Wide and Teacher Led implementation plans include the
CSM+ Courses
and
Career Strategies
, as well as the
ACE CREDIT®
college credit recommendation. The ACE recommendation could gain every class of 30 students the equivalent of $10,000-20,000 of community college tuition!
High Performance High School Overview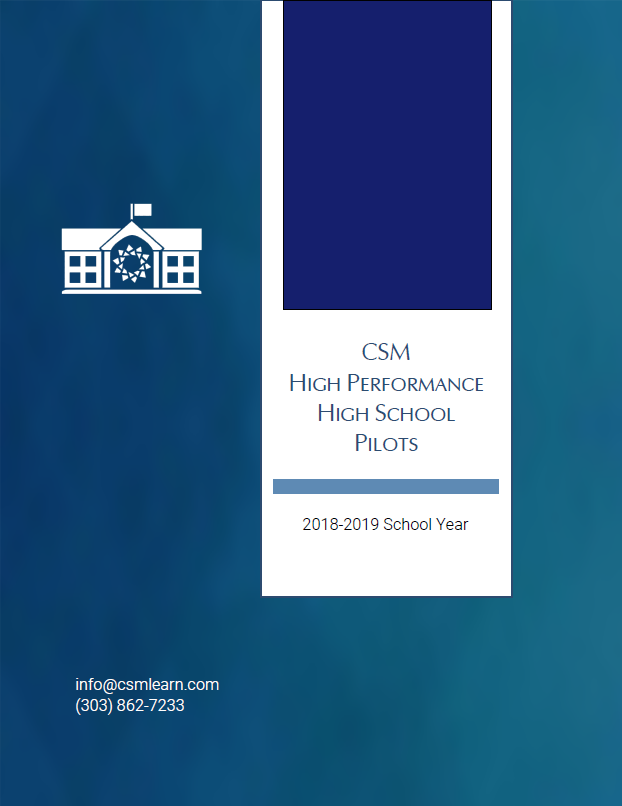 There's a lot to think about, and this overview provides a full introduction to
the CSM Course
,
High Performance High Schools
, and
the pilot program
. You'll also learn more about:
CSM's college credit recommendation
how CSM translates to career-readiness through it's alignment with the Common Employability Skills framework that has been widely-adopted by business and industry associations, and how the same course your students will take has been taken by numerous corporate managers and executives
CSM's new role for teachers, and how it's supported with unique tools that give deep insights into students behaviors and learning strategies
how CSM can simultaneously handle struggling and advanced students
the innovative optional Career Strategies course that builds an internal coach within students by teaching the skills of lifelong career decision-making
Next steps!
If you are interested in your school becoming a High Performance High School (either school-wide or teacher-led), please sign up for a webinar to learn more about CSM, High Performance High Schools, and the pilot program.
After the webinar, we will send free CSM accounts for up to 6 teachers and one administrator per school.
Sign up for a webinar